Dear Aeralyn,
Saturday was your first birthday, and what a day it was. I got through the entire day without crying, so I hope you will be proud of me for that in the future. It wasn't easy. We had such a great time at your party. You were the perfect birthday princess.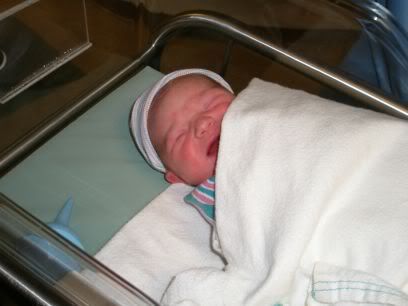 I can still remember exactly how I felt the moment you were born. It is a feeling I will never forget. My heart was yours from the first moment I laid eyes on you. It seems like it was just yesterday that we brought you home from the hospital. Your daddy and I had no idea what to do with you, but it looks like we managed because you've turned out pretty good so far.
You finally got your first two teeth this month. We were beginning to wonder if you would ever get any. You weren't too happy about them, but I hate to tell you that there are quite a few more where those came from.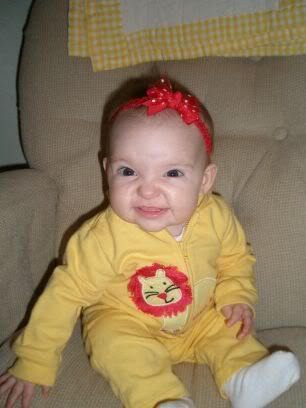 It is amazing how much you have changed over this past year. You have such a fun personality, and I can't wait to see it blossom even more over the years. You are curious, adventurous, loving, and spunky, and so much more. You are one of the busiest babies I have ever seen. You are constantly moving and playing, and you absolutely hate to be strapped down into any contraption. Especially your highchair. This has made for some fun times at dinner, but I'm sure you will get the hang of the idea before long. Atleast I hope so.
This past year with you has been by far the best year of my life. I will never be able to express how special you are to me, and you will never understand until you have children of your own someday. I love you more than anything in this world. Happy Birthday punkin'!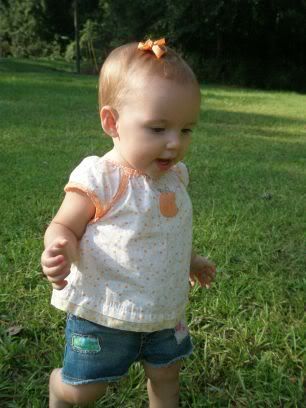 Love,
Mama
Labels: Letters To Aeralyn